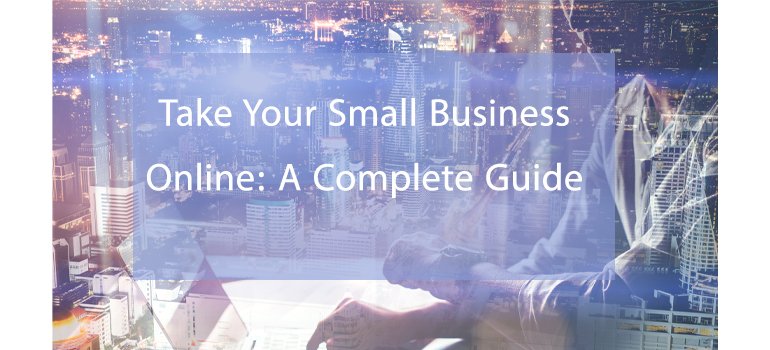 Technological has infiltrated every aspect of our daily lives. Every industry has experienced a technological revolution, and business is no different. There is an increasing demand for online businesses. While e-commerce has been around for a long time, the latest innovations have made it easier than ever for consumers to shop online. As a result, businesses must adapt and hop on to the e-commerce train.
For small businesses, this may seem like a difficult task. But it doesn't have to be. Finding a good company to help you with business set up in Dubai can save a lot of hassle. However, it is important to do your homework before contacting a consultant for business set up in Dubai for an online business. You must understand the required steps for setting up an e-commerce business in Dubai.
To help you out, we have provided a guide for taking your small business online. This way, you will be prepared before your first meeting with a business set up consultant.
Obtaining an E-Commerce License in Dubai
The first and ultimate step for starting an online business in Dubai is obtaining an e-commerce license. In Dubai, the authority for issuing the license is the Department of Economic Development (DED).
To obtain an e-commerce business license in Dubai, there are a few steps to fulfill. Here is a brief overview:
Select a legal structure for the business
Choose the location for where the license will be issued: Free Zone or Mainland
Register a unique trade name for your e-commerce business
Approach the DED for initial approval of your e-commerce license
Drafting Memorandum of Association with a local sponsor in case of Mainland
Setting up a physical office as per Dubai business set up requirement
Final approval by DED for your e-commerce license
After completing all of these steps, you will receive your e-commerce business license in Dubai. Then you will be free to open up a corporate bank account and dive into the setup process of your online business. However, there are a few more steps to consider.
Determine the Type of Business
Once you have obtained your e-commerce license in Dubai from the DED, you should have a fair idea of the business you would like to start. Whether starting a Mainland or Free Zone business, there are plenty of industries and sectors to choose from. The e-commerce firm that you are interested in launching will depend on your interests, expertise, and knowledge.
Before diving into that type of business, you should conduct preliminary research. This will help you determine the human resources, capital, expertise, and other resources you will require.
Determine Level of Investment Required
Preliminary research will also help you determine the amount of investment that is required. Keep in mind that in a Free Zone business, you will have autonomy for 100% of the investment. However, with a Mainland business, a local sponsor will be at least 51% shareholder, hence this will also determine the investment and type of business you select.
However, keep in mind that your initial research will not be final. It is always recommended to seek help from a specialized business set up a consultancy company to help you set up your online business in Dubai. Doing so will give you the most relevant information and support to help you launch your business in a stress-free way.
Consult a Business Set up Expert
To ensure that you have a smooth business set up experience, take the help of an expert business set up consultant in Dubai. Here at IBG, we have a strong team of experts who can help you through the entire process of setting up your online e-commerce business.
We understand that working through the various UAE business set up regulations can be a dizzying and overwhelming process. But with our extensive experience, we will ensure that you are able to start your own e-commerce business in a hassle-free manner. From conducting market research and analysis to the business launch, we have you covered.