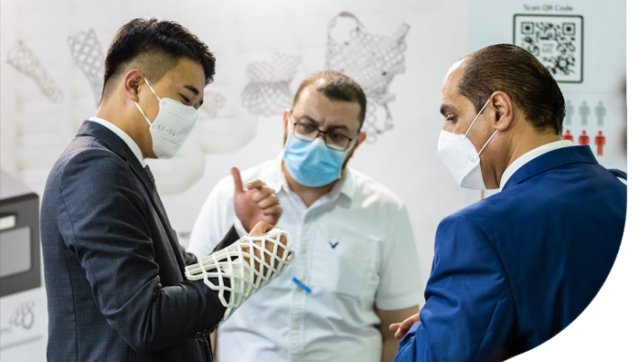 In the year 2022, there is hardly a sector the world has paid more attention to than healthcare. And as the most prominent regional exhibition on hospital equipment, Arab Health has garnered outstanding expectations. After combing the halls for 4 days and seeing the bustle and hustle, it would seem the sector is, and pardon the pun, healthy.
With the exhibition coming to a close, it's time to take stock of foreign companies' opportunities, market perception, and prospects regarding the Middle East market.
As consultants, there is nothing we like more than data and numbers. With an emphasis on SME's and their current strategies, we found that most exhibitors came with the objective of enhancing their distribution channel. Out of all our interviews, only 5% of companies already had a local proprietary base, while 80% were banking their success on the development of their distributor market share.
If you have done the numbers right, these leave 15% unaccounted for. Those are the companies that visited Arab Health for the first time. Given that most of these were participating through country-sponsored export programs, it's understandable they would choose the 2022 edition, as the 2021 exhibition happened nearly 7 months ago only, and the travel restrictions made it a high risk.
Coming back to the distributor model, nearly a third of our respondents believe that establishing in Dubai/UAE/Middle East would represent no change to their sales figures. An additional 10%, however, confess to having no clue how much they would be able to sell were they to deploy resources within the region. We think this bears concern as it denotes somewhat low visibility of the actual size of the market and its potential, upcoming projects in the sector and general infrastructure and demographic progress.
However, companies with a tighter grasp of the market have a radically different view. A whopping 58% are confident that growth between 10% and over 30% would be reasonable within a couple of years.
Meanwhile, 72% of surveyed companies state they are not on the lookout for the base establishment within the region. Some because they are not at the level of sales required, some because their companies are family-based operations with no interest in becoming international conglomerates, and the rest because demographically, they are looking at more crowded markets at the moment.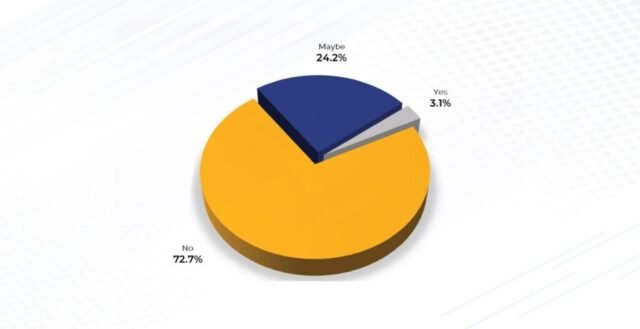 On visitors and their quality, with only two exceptions, all companies surveyed were happy with the exhibition turnout and the contacts that they made. Both with clients and end-users, as well as potential new distribution channels.
All in all, the results bear a striking similarity to those obtained in our past Intersec 2022 report. Stay tuned for our subsequent market expectation surveys.