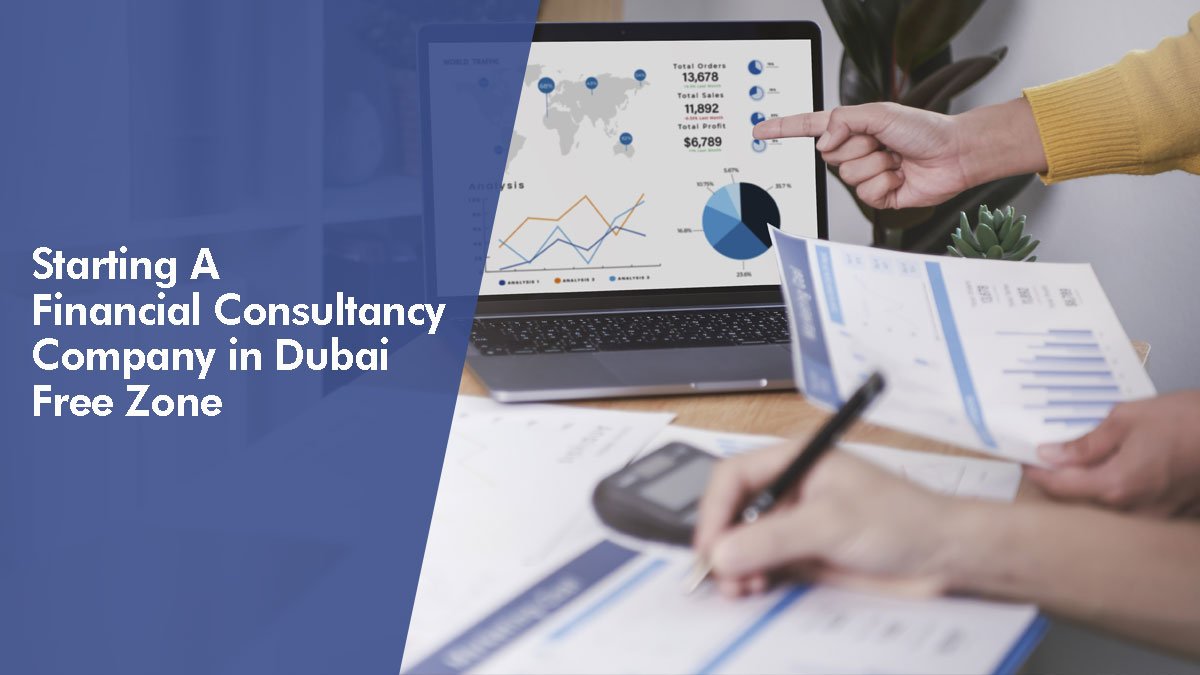 The UAE's highly developed infrastructure, trade network, and business culture make it one of the best countries in the world for all types of business to thrive, particularly the financial sector, which offers businesses and investors benefits such as contract security, independent courts, 100 percent ownership, and a profit tax regime. DIFC, which is strategically located between East and West, is home to over 2,000 registered companies and, as one of the world's top financial centers, offers a stable and reliable foundation for businesses and financial institutions to access emerging markets in the Middle East, Africa, and South Asia.
Dubai has grown into a major trading center in the Middle East. Many multinational corporations have headquarters and operations in Dubai. In Dubai, a financial consulting license in freezone offers a wide range of services to organizations of all sizes, from tiny businesses to multinational corporations. Budgeting, debt management, fund-raising, and financial advisory services are all part of this. Financial consultancy company in Dubai freezone is very much in demand.
Read the below article to know everything about setting up a financial consultancy company in Dubai free zone
Why you should choose to start a financial consulting firm in Dubai free zone
Many people have unresolved difficulties and ask questions they don't know the answers to when it comes to business and personal money. Whether we're talking about personal or business problems, a financial consultancy firm in Dubai can be very useful.
An competent financial consulting firm can assist in developing a strategy that meets the needs of financial goals while also generating great returns with minimal risk. In addition, even after the project is completed, a financial consultant firm is available for consultations. As Dubai's commercial sector is always expanding, there is a constant demand for financial consulting services because the financial advisory helps businesses to ease the process.
Furthermore, establishing a business in a Freezone in Dubai might contribute to this, as free zones offer particular advantages to firms like:
Foreign ownership is complete.
Multiple licensing options
Full profit distribution
Strategic location
Worldwide connectivity
More options for different types of business
Quick and easy registration
No currency constraints
Tax advantages of one hundred percent
But, what exactly does a free zone means?
Free Zones are business-friendly economic zones that have been established in Dubai. These provide tax breaks, customs duty exemptions, and other perks to help firms thrive. In the beginning, anyone interested in establishing a business in Dubai should check into free zones.
Key steps to setup financial consultancy company in Dubai freezone
Get a certification and special approval from the SCA (Security Commodity Authority).
Follow the laws and regulations of DED.
Get a financial consultancy license in Dubai freezone with the following process:
Fill out the form for a local service agreement with a UAE national.
Prepare a memorandum of association with the sponsor and obtain municipal
Get permission for the tenancy contract.
Submit all forms with attestation.
Provide copies of partners' passports as well as a letter of authorization (NOC) for expatriate partners.
After you've made your payment, collect your payment voucher.
Start the process of visa application and rent office as per the requirement
Documents Required to obtain a Financial Consultancy License in Dubai Freezone
Capitalization of shares
SCA certification and DED license
License to work as a financial consultant
Document confirming UAE nationals' ownership of shares
To practice the business of financial consultancy and financial analysis, you must have a technical qualification.
The most important aspect of the procedure is a business plan in Arabic and English.
This license allows you to engage in the following activities:
Analysis of financial statements and performance
Market research, pricing trends, analysis, and future trends identification
Help with feasibility studies,
Investment portfolio modeling.
Investment consulting on securities and commodities, and related contracts
Get Financial Consulting License in Dubai Freezone with IBG group
IBG Consulting provides attractive options to start a financial consulting firm in a free zone. IBG attempts to provide you with the best and most comprehensive services possible. Our professionals have vast knowledge, and experience of the entire license application procedure and we aim to make it as simple and painless as possible.
IBG Consulting offers dependable services with real-time outcomes, from obtaining a financial consultancy license to operational functionality. We assure operational efficiency, giving you a leg up on the competition when it comes to operating a business in the Dubai Free Zone.
Get in contact with many of our free zone experts to learn more about forming a business in Dubai, UAE. Contact us at +971 4 439 7614 or visit our website www.ibgme.ae to get your questions answered quickly.