After what has felt like an eternity, the Exhibition season is finally back on. And 2022 has begun with Intersec, the landmark Safety and Security Conference, which covers fire, CCTV, cyber, and emergency systems.
While prior editions were bigger, this one seemed happier, more ebullient. There is a palpable hunger to start ramping up activity and getting things done. And this feel-good atmosphere is contagious. The numbers do not lie. Even though the attendance is smaller than in pre-pandemic, the number of C-Level executives ready to attend has doubled.
Exhibitor-wise, it was not easy to get to talk to them during our visit. Everyone was entertaining visitors throughout. Great to see. We did, however, have some time to spend with a few and ask questions, and the results were striking.
We focused our research on companies established in UAE in the past six years and companies that, while selling actively in the region, have not yet reached the commercial phase that will enable a full-fledged expansion into the Middle East. The difference between the two could not be more prominent. For example, around 57% of the companies that set foot in UAE in the past 6 years self-report year-on-year turnover has increased by 25% and up. On the other hand, 54% of exporting companies believe that their turnover growth would be 25% or higher if they had a local presence. As they stand, exporters into the region observe a modest 5-12% growth.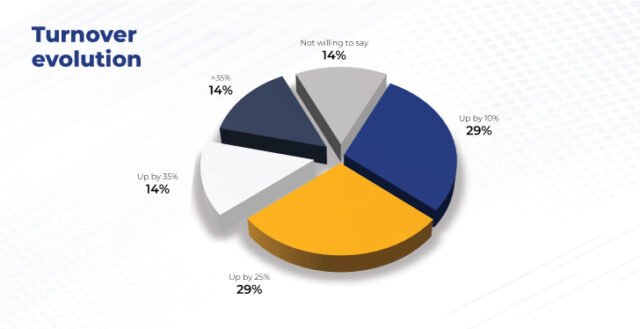 On raw turnover, there is a somewhat spotted trend. While most companies wait for their Middle East sales to reach $400,000, once they take the plunge and open a local office their sales experience a heavy growth. 86% of surveyed businesses reported turnover growth of over 10% year-on-year, with most of them enjoying 25% yearly growth and beyond.
Foreign companies were also asked about their sales expectations if they were to deploy resources locally. Curiously, their hypothetical growth seems to match the reality of companies already here, as 62% of them would expect a rise in sales of 10% and beyond, even those who are already surpassing the $400,000 mark.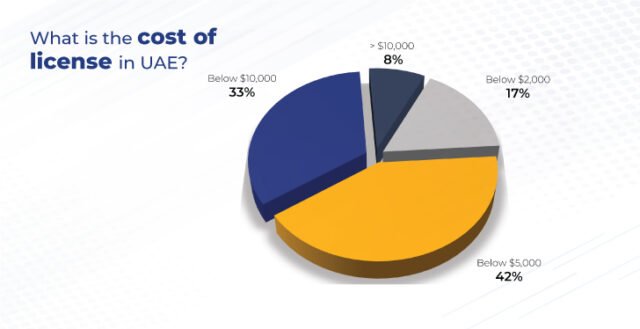 With a license cost as low as $1,600 and a total operating cost of nearly $50,000, the only question is, when is the right time to establish a presence in the Middle East.
Is it time for you?