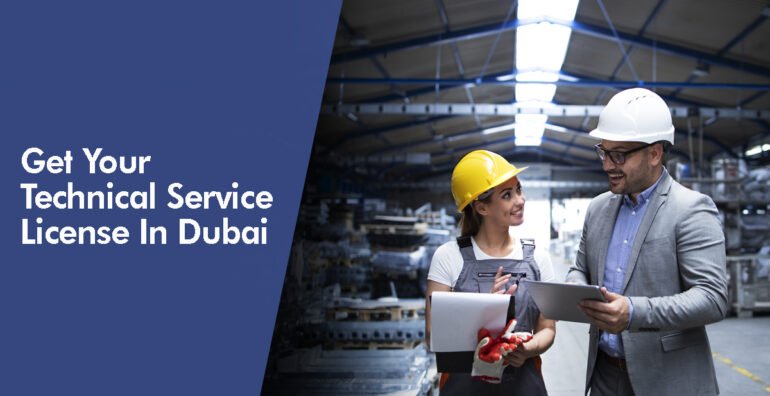 Technical service is a general term referring to specialized services provided by technicians authorized to do so. These could be electrical, mechanical, civil works, equipment repairs, cleaning and plumbing services, etc.
As a globally-recognized hub for commercial, industrial, and tech activities, starting a technical service business in Dubai is an excellent choice to build your network and maximize your reach to prospective clients. Moreover, there are flexible and cost-effective options to set up your business in Dubai.
To get your Technical Service License in Dubai, follow these easy steps:
1. Decide on your chosen jurisdiction and legal entity.
Study your options and pick what's best for your business: Mainland or Free Zone setup?
Are eligible to 100% foreign ownership due to the recent amendment of the UAE Commercial Companies Law. For a complete list of permitted activities, visit this link: pdf (ded.ae)
Can offer your service within the UAE and outside of the country. You can also provide your services to government agencies.
Can quickly expand your team through unlimited visas based on your allocated office space.
Are exempted from both corporate and income taxes as well as customs duties.
Are allowed to own 100% of the company if you are a foreign investor.
May choose from almost 40 authorities in the UAE with over 600 business activities available.
Can only offer your services internationally.
It would be best to choose the legal entity best suited for your plan during this stage. Here are some examples:
Sole/Free Zone Establishment – A business with only one owner who can fully control and is liable for the company.
Limited Liability/Free Zone Company (LLC/FZC) – Formed by at least two shareholders, an LLC/FZC is the most common type of entity in the UAE, where each shareholder has limited liability.
General Partnership – An agreement between two or more shareholders where each partner is jointly and liable to the extent of their assets for the company's liabilities.
Private Joint Stock Company (PrJSC) – An organization wherein the capital is divided into negotiable shares of equal value, making a partner liable only to the extent of their share in the company's capital. Shares are not available publicly.
Public Joint Stock Company (PJSC) – Same as PrJSC; however, shares are available publicly.
Civil Company – A company formed by a team of professionals aiming to provide professional or consultancy services.
Company Branch – A company owned by a "parent" company established either locally, internationally, or in the Free Zone. The Branch is not separate from its parent company, making it fully liable.
2. Register your trade name.
Your business' trade name must be unique and reflect the nature of your business activity. It must contain the acronym of your chosen legal entity and must not have vulgar words nor any religion, governing Authority, among others. For a complete list of guidelines, visit this link: Dubai Economy & Tourism | Request to Book Trade Name (ded.ae)
In Dubai, you will be required to register your trade name through the local Department of Economic Development. Meanwhile, you must register the trademark in the Trademarks Department of the Ministry of Economy.
3. Get an initial approval.
An initial approval may not guarantee the permission of your license application; however, it does tell you if the Authority has no objection to your business proposal. For Mainland setup, a foreign investor must get the General Directorate of Residency and Foreigners' Affairs approval before proceeding.
4. Gather all necessary documents needed for license application.
Having a complete set of required documents assures you of a fast and worry-free application. In general, you may need to prepare the following documents:
License Application Form (of your chosen Authority)
Passport Copy of each shareholder
Passport size photo of each shareholder
No Objection Certificate
Visa page (if resident)
Emirates ID (if resident)
UAE Entry Stamp
Additional requirements for corporate shareholders:
Attested Board Resolution
Trade License, Memorandum of Association
Certificate of Incumbency
Share Certificate
Passport Copy of the Ultimate Beneficial Owner and Manager
Visa Page of the Manager (if resident)
Proof of address of the Manager
Passport-sized photo of the authorized signatory
Some authorities may require additional requirements, so be sure to check with them first to get a complete list. If you need help in getting the list for additional documents, IBG can help you and be with you in every step of the process.
5. Submit your documents to process your application.
You will also need to pay the license fee at accredited payment centres. The Authority will notify once received, including the number of processing days.
6. Receive your license.
The Authority will notify you once again when your application is approved. They will schedule you a visit to their office to sign the documents and pay the appropriate fees if you will be renting a facility or office space. In return, you will receive the following:
Trade License
Certificate of Incorporation
Share Certificate for each shareholder
Memorandum of Association (signed upon receipt)
Articles of Association
Office Rental Agreement
Optional step: Process your visas.
After getting the business license, you may now apply for a visa for yourself, your team, and your dependents, depending on the allocation provided.
All in all, setting up your technical service business is a straightforward process. It requires your utmost participation and preparedness, especially during document collection and submission.
HOW CAN IBG CONSULTING HELP?
As one of UAE's leading company formation consultancies, IBG Consulting offers complete 360-degree assistance in company registration in Dubai. We have a team ready to serve and prioritize your wants and needs for your technical service business.
Aside from company registration in Dubai, we also offer visa processing, accounting and bookkeeping services, digital marketing, and other services perfect for running your business smoothly.
Call us at +971 4 383 9324 for a free consultation today!