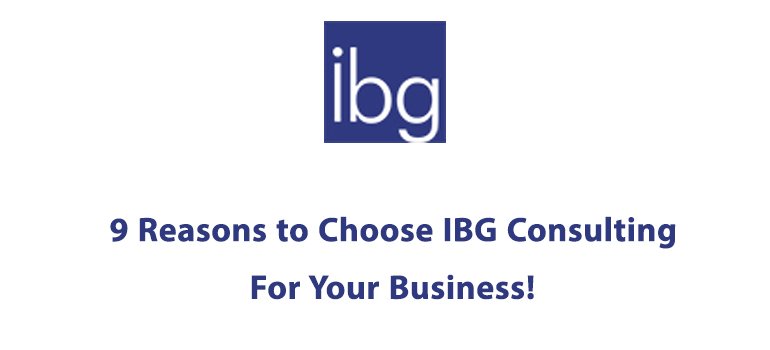 Setting up a business in Dubai is the dream of many people. However, the process of setting up a business can seem daunting, and this is what prevents many people from pursuing their dream of business set-up in Dubai.
Luckily, the process is expedited and smooth with the help of a business set up a consultancy company in Dubai. An expert business formation company in UAR will take care of all the technicalities to help you easily set-up your business in a fuss-free manner.
IBG Consulting is the leading business consultancy firm in Dubai. With plenty of years of experience and an impressive success rate, IBG Consulting has helped thousands of individuals set up their businesses since 2013. What sets IBG Consulting apart from other business consultants in Dubai is our diverse experience and values.
Here are 9 reasons why you should choose IBG Consulting for your company formation in UAE:
Strong Team of Business Consultants
The IBG Consulting family comprises a strong team of the best business consultants Dubai. Each consultant is highly experienced information of the mainland, free zone, and offshore companies in the UAE.
International Level Experience
Our strong team of company formation consultants has extensive local and international experience. In fact, our staff members come from diverse countries such as Switzerland, Brazil, the USA, and India. This allows us to provide our valuable clients with international level service according to local level requirements.
End-to-End Solutions
At IBG Consulting, we take responsibility for the entire company formation process. In other words, we walk you through each step, from planning to execution. Hence, our clients do not experience hesitation at any step of the business set-up process.
Transparency in the Process
We believe in transparency and full discretion throughout the entire business set-up process. So, we not only take care of company formation for your business, but we also ensure that it is undertaken in an ethical and transparent manner, so you are never left second-guessing.
Strong Code of Ethics
IBG Consulting has a strong code of ethics that governs all the actions and processes that we follow. Hence, our valuable clients can always be assured that their business is set-up according to a strong code of ethics.
Highly Knowledgeable of all Set-Up Requirements
The strong team of business consultants at IBG Consulting is highly knowledgeable and up-to-date with the latest business set-up requirements in the
UAE. Hence, they will efficiently and correctly guide you through company formation for your mainland, free zone, or offshore company according to the latest requirements. This provides a seamless, error-free experience.
Fast and Efficient Procedures
We have the latest state-of-the-art management system for all end-to-end processes. This seamless management system allows us to provide fast and efficient procedures for all our customers.
Personalized Service for Each Client
IBG Consulting does not believe in a one-solution-fits-all approach. Hence, our passionate team of the best business consultants in Dubai takes the effort to understand each customers' needs and requirements, hence providing a personalized experience for each client.
Dedicated to Delivering Highest Value to Customers
Our philosophy is to make things easy for our clients so that they can focus on what they do best, running their own business. Hence, we are dedicated to providing the highest value to each customer by removing all the stress and hassle out of setting up a business in Dubai.
Therefore, we are indeed the best business set-up consultancy company in Dubai. We can help you with company formation with an efficient, quick, comfortable, and stress-free experience. Contact us now to make your dreams of starting up a business in Dubai come true!