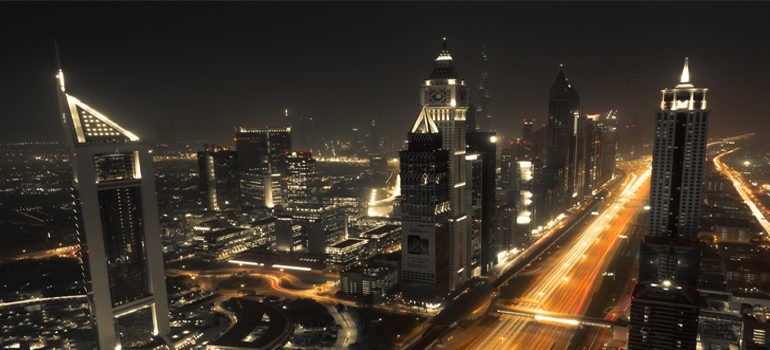 With its progressive economy, mega projects and exceptional living standards, UAE has earned its position in the league of world's most desired locations to visit, invest and settle. Each year millions of expats enter UAE looking for opportunities to study, work or invest in its prosperous cities. To cater to the needs of the foreign community, the government of UAE has taken measures to ensure the safety and security of expats by allowing them to live as UAE residents.
After a foreign national enters the country to study, work or invest, a residence visa is required to live as a UAE resident. This allows the person to open a bank account, register a car, obtain a driving license, apply for a PO Box and rent an apartment to live. Here are 5 methods that will legally make the applicant eligible for residence in UAE through a professional PRO services consultancy.
Find a Good Job in UAE
Finding a job in UAE is among the simplest means to secure a residency in UAE. If the candidate is above 18, he/she is eligible to apply for employment. Once the applicant acquires a contract letter from the respective company, the respective ministry will authorize the documentation, and an employment visa will be issued by the immigration department given that certain conditions are met as given below. These conditions are valid for mainland companies and vary for other jurisdictions.
The employee must not have any existing valid work permit/labour card from another company.
The employee must not be below the age of 18 years
The profession assigned to the employee must match the firm's activity
The license must be valid and free from any violations
The ministry requires a bank guarantee amounting to AED 3,000 from the mainland company for each sponsored employee
Setup Your Own Company in UAE
Setting up a company in UAE can take around 1-2 weeks depending on the business type, company jurisdiction and the company formation specialist that the investor chooses. To register as a legal entity, the applicant must apply for an investor visa. Investors are usually granted a 3-year renewable visa which gives the applicant plenty of time to apply for residency.
Enroll as a Student in a UAE College
If the applicant is a student below 18 years of age and currently enrolled in a University program, he/she can apply for a UAE university through student visa and secure residency. Student visa requires renewal each year and restricts the holder from leaving the country for more than 6 months beyond which the visa will be canceled. Student visa holder can apply for residency as well as work.
Buy a Property Worth More than AED 1 million.
Buying a real estate/property in Dubai, puts the expat directly in line with the residency visa process. Real estate owners get a 2-year renewable visa issued by the Dubai Land Department, which grants the holder an Emirates ID and family sponsorship. To get qualified for real estate visa, the applicant must own a property with a net worth of AED 1 million and have a minimum monthly income of AED 10,000, which can be derived from inside or outside the UAE. The property must also be residential and habitable according to UAE's living standards. If the applicant is sponsoring his/her family, a deposit of AED 3000 is required per dependent.
Get a 6 months residency visa
This visa is applicable to all 7 Emirates and is issued by the relevant Immigration authority. It is in effect a multiple entry visit visa. The visa must be renewed every 6 months and comes with restrictions.
How can IBG help?
IBG Middle East is a professional company set up and consultancy agency offering a variety of business, administration and visa solutions for all types of entrepreneurs, investors, SMEs, and corporations. As a leading UAE consultancy, IBG specializes in visa services through our experienced PROs who have a certified track record of delivering exceptional quality.