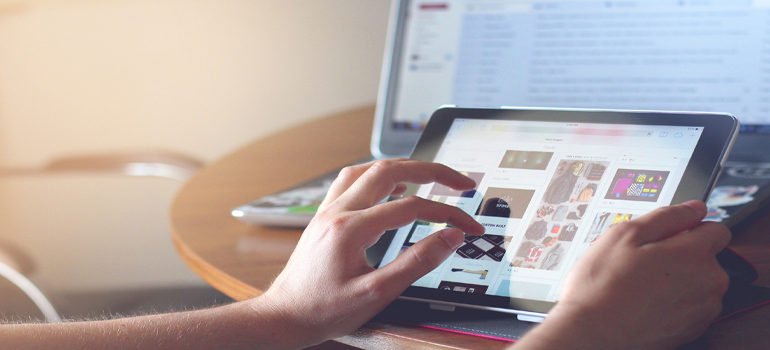 Over the last decade, UAE has made significant leaps in the online business sector due to various factors such as high disposable income levels, an advanced transport and logistics infrastructures and an entrenched technological penetration with the smartphone usage in the country being the highest in the world at 73.8 percent, with more than 90 percent of the population having access to the internet. As a global business hub, an international tax haven and home to the world's biggest man-made marvels, Dubai sits as the crown jewel of UAE as one of the best company setup locations an investor can have. While many businesses are inclined to invest in their ventures and open office spaces in Dubai, the world of e-commerce, although in its infancy, is taking rapid strides and challenging traditional retail structures. A recent survey revealed that in the last 3 years, over 72% UAE shoppers have moved to online shopping websites from their traditional physical stores.
Why Establish an E-commerce firm?
To generate maximum revenue, businesses are investing their capital to build an online foot-print in UAE market. Although conventional shopping modes such as brick and mortar shops still flourish, an online shopping medium supplements the selling capacity by extending serviceable areas to meet today's shopper demands, thus bringing untapped online customers into the fold of conversion. To create an online store, here are five steps every investor needs to consider.
Company Registration
With the investor visa approved, the next step entails e-commerce business license registration from Department of Economic Development (DED) in Dubai. The license depends on the business type and the selected form of legal entity. If the online business is in the services industry, then mainland company formation is preferable, while trading imports and exports will require a free zone business license from the respective free zone. The licensing procedure is swift in Dubai with numerous benefits and incentives for investors such as 100% tax exemption, 100% capital repatriation and 100% ownership. Aside from free-zone company incorporation, other licensing procedures will be approved and monitored by DED.
Office Space
The business license will be received within 2 weeks from respective legal authorities. Post that the company is required to lease or purchase an office space to start running their operations. Dubai features a generous variety of furnished and serviced office spaces with flexible leasing plans and fit-out options. However, if the business is planning to open a trading outpost, a warehouse real estate option is also available under free zone jurisdictions in Dubai.
Website Setup
Domain name is the online address an e-commerce business uses for their website. As an integral part of internet's addressing scheme, this element also holds a deciding role from the digital marketing perspective. A meaningful and adequately composed domain name that reflects brand goals ought to attract the user compared to a lengthy and poorly chosen domain name. A good domain name will bring credibility to the business, reinforce its brand identity, add mobility to your internet presence and enhance its crawl-ability on Google SERPs. When creating a domain name, make sure the keywords are relevant and well-placed in an amalgamation of 2-3 words at best. Bluehost is a great hosting service that offers affordable packages for entrepreneurs and SME's in Dubai.
Online payment gateways are cashless transaction channels that connect customers with the merchants. Any e-commerce business is incomplete without a fast, reliable and secure online payment gateway functioning at all times. Choosing a credible payment gateway such as PayPal ensures the customer data remains protected from hack attacks while giving a seamless buying experience to the user.
Digital Marketing
After erecting an e-commerce presence, the next step is to promote the business through an agile and sustainable digital marketing strategy. Digital marketing diverges into several branches, each of which is further divided into components practiced by digital marketing experts to bring exposure towards the e-commerce brand. These techniques can be fundamentally divided into SEM, SEO, SMM, Email Marketing and Corporate Identity.
While newly set up businesses can hire dedicated resources, teams or even setup department to look after their online visibility, existing agencies such as Alpha Candy can serve as a viable option to outsource digital marketing services. These agencies offer complete and professional digital marketing solutions for newly setup e-commerce businesses with affordable rates in Dubai.
Logistics Support
Creating a consistent logistics strategy to efficiently support business operations is crucial for e-commerce. For a trading company, logistics involve registering with emirate's ports, custom's authorities, transportation services and other relevant government bodies that oversee such activities. For a free zone set-up, taxes are mostly exempted for imported goods with minor restrictions of certain products and countries. If the selling takes place within UAE through a free zone company, a local commercial agent will be required, and customs levied on the goods. To get better reception on these strategies, new start-ups hire professional company setup consultants for logistics assistance in the Dubai.
How Can IBG help?
At first, the introduction to the internet was skeptically received in most middle eastern countries. However, with the course of time, e-commerce grew and proved its importance in UAE's economy by reinventing the merchant-consumer relation through a self-sustaining in-tangible medium. As e-commerce began to integrate, businesses were able to increase their sales by creating online shopping websites, while improving their existing sales from traditional stores. With the rising demand for online foot-print, companies seek reliable e-commerce business setup agencies in Dubai they can trust their business with. As a professional company formation agency and a trusted e-commerce solutions provider, IBG Consulting Middle East offers affordable, transparent and result-oriented packages for all types of e-commerce businesses with A-Z incorporation. At IBG consulting UAE, we take care of the end to end lifecycle of your business set up from so it not only meets its mark but also stays up against all competitors.