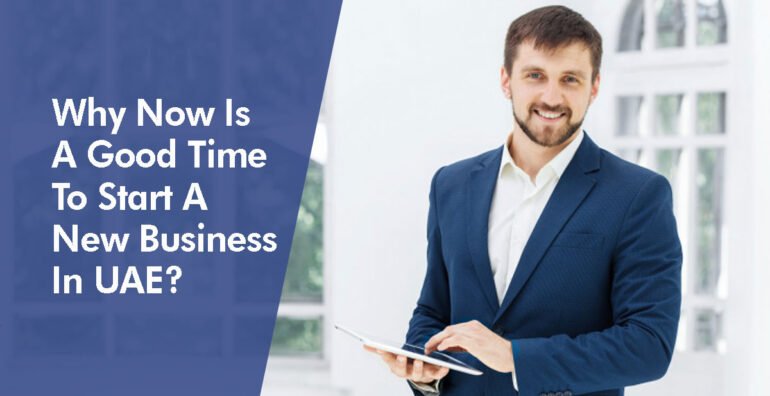 With the entire world bracing itself for the economic downfall that is expected to result from the ongoing COVID-19 pandemic, it may seem like a ridiculously inappropriate time to consider starting your own business in Dubai.
However, sometimes unprecedented situations give rise to opportunities that once seemed scarce. With everyone stuck at home, many businesses downsizing and leaving millions unemployed, and growing consumer demand for online services, there may just be a seedling of opportunity to embark on your entrepreneurial venture.
So, is it actually a good idea to consider a business setup in Dubai amidst the global pandemic? There are a few arguments in favor of this worth checking out.
Time on Your Hands
You've dreamt about launching your own business for years but never got around to it. Long working hours, extensive commute timings, and a lack of free time prevented you from doing so. But with the stay-at-home order that has been imposed due to the COVID-19 pandemic, you have plenty of time on your hands. So why not get into the nitty-gritty of your business plan and take it off the ground?
Low Setup Cost
In order to sustain the economy throughout this COVID-19 pandemic, the UAE government has released considerable stimulus packages. This is favorable to small and medium businesses (SME), due to the several waived fees, grants, and exemptions. As a result, business setup costs in Dubai are significantly lower than before. A specialized company formation consulting firm can help you better estimate your business setup costs.
Employable Pool of Talent
With so many businesses downsizing, there is a heightened threat of unemployment and layoffs. This is an unfortunate situation, but it can be mitigated by alternative employment opportunities presented by new, small scale startups. Hence, you are likely to find a larger pool of available talent to help you get started on your company formation. You find high-quality talent, and individuals are provided alternative employment. It's a win-win situation in a trying time.
Demand for Online Services
Since the onset of the lockdown, there has been an increased consumer demand for online services. From consultancy to online shopping, you can easily start an online business with little startup and operational costs. And with the increased public demand for online services and time spent online, you can reach a larger pool of potential customers. This mitigates the risks involved in setting up your own company.
Assistance from Company Formation Consultancy
You do not have to navigate the confusing waters of company formation on your own. Specialist company formation consulting firms, such as IBG Consulting, are offering their personalized services to help individual's startup their businesses during these difficult times.
IBG Consulting can walk you through the entire process of business setup in Dubai, from registration to legal procedures. This way, you will have one less thing to worry about, and can focus your free time and efforts on perfecting your business plan and managing the initial operations.
Getting started on your entrepreneurial venture for the first time can be scary. And there is no doubt the world is going through uncertain times. However, these times have presented some favorable circumstances that can help you get started. These opportunities make it worth the consideration. Contact IBG Consulting, a leading consultancy firm for company formation in Dubai, for more advice and information.