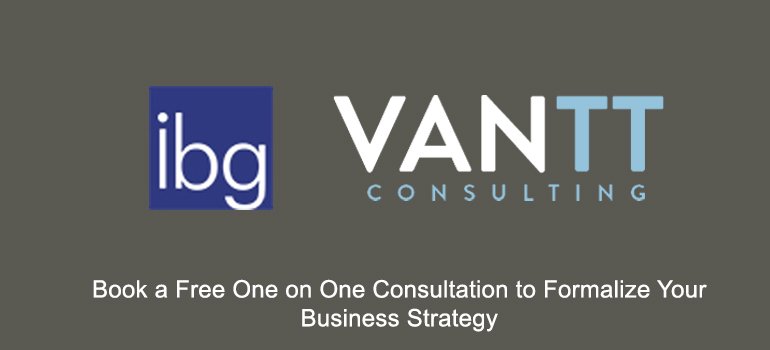 IBG Consulting is always looking for new ways to help small business setups in Dubai thrive. From offering state-of-the-art company formation consultancy services to taking care of all legal business set up procedures, and even helping you manage every aspect of your business operations, we believe in providing new businesses with an all-in-one solution.
Our latest venture to provide premium company formation consultancy services has landed us a collaboration with fellow business planning agency, VanTT Consulting.
Through this partnership, we are proud to offer businesses a free one on one consultation to help formalize your business strategy.
IBG Consulting
We are a leading agency for company formation in Dubai. We are dedicated to providing entrepreneurs, SMEs, and large corporations with end-to-end business management solutions. We can walk you through the entire business process, from company formation to administrative management. Some of our premium services include:
Business setup
PRO services
Business liquidation
Digital marketing
Accounting and bookkeeping
VanTT Consulting
VanTT Consulting is a Dubai-based agency that provides investment advisory and business planning services to new startups, SMEs, and large corporations. Some of their core services include:
Financial advisory
Business planning
Business setup
Fundraising
Franchise
A Dream Collaboration Offering Free One on One Consultation
We are happy to announce that our collaborative relationship with VanTT Consulting has rendered us with the opportunity to offer you, our valuable clients with free one on one consultation sessions to formalize your business strategy.
By booking a free one on one consultation session, you will receive professional advice to help navigate your business set up in Dubai. From legal setup procedures to financial advisory, we can help you determine and formalize your business strategy.
Heading the consultation are two-valued speakers on behalf of both organizations:
Vant T Tran (VANTT Consulting)
Muhammad Naveed (IBG Consulting)
Vant T Tran and Muhammad Naveed are both highly qualified industry veterans with years of experience in business formation and the UAE business environment. They will be sharing their industry insights and wisdom during the one on one consulting session, to help you smooth out and formalize your business strategy for immediate success.
With this free company formation consultation session, you will receive one on one attention for your business. This will provide you with relevant advice to successfully set up, manage, and profit from your business.
Whether you are a brand new startup or a larger corporation, you will definitely benefit from this consulting session to formalize and streamline your business strategy.
Book Your Free Consulting Session Now!
Do not miss out on this one-of-a-kind opportunity to receive highly-qualified, personalized business advice, and consultation from two industry-leading organizations, all free of cost. This consultation session can elevate your strategy and provide you with the advice needed to kickstart your business set up in Dubai.
Contact us at IBG Consulting now to book a free one on one consultation session, in collaboration with VanTT Consulting. Hurry up before space runs out for this unique, can't-miss opportunity!