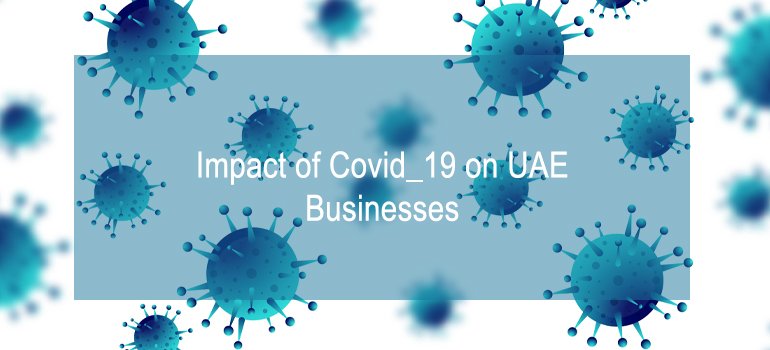 The novel COVID-19 pandemic has surely taken its toll on businesses all over the world, and UAE is no exception. As UAE, along with the rest of the world, continue to take measures to limit the spread of the coronavirus, the economy is expected to take a hit.
That being said, UAE is taking special measures to ensure the safety of everyone while preserving business activities. From comprehensive stimulus packages to e-commerce business set up, there are many actions being taken to limit the negative impact of COVID-19 on UAE businesses.
In fact, UAE is among the few counties that recognized the severity of the pandemic early on, and thus managed to take prompt and effective measures to proactively cope with the situation. Organized and systematic protocols were implemented early on, which included regular disinfecting, closing public places such as shopping malls, and encouraging businesses to switch to work-from-home.
Thus, the UAE has managed to avoid severe COVID-19 related crisis, and businesses have witnessed a controlled negative impact in their productivity.
Managing Business Set Up in UAE Amid COVID-19 Impact
Obviously, there is an unavoidable impact on Dubai businesses in the face of COVID-19. However, despite this impact, Dubai continues to remain a dynamic hub for company set up. Here are a few ways to manage business set up in spite of the coronavirus-related impacts on business activity:
E-Commerce
With consumers spending more time at home, there has been an increased demand for online business services. Hence, e-commerce company set up in Dubai is a good option during this time. In fact, those who wish to set up business in the UAE can experience long-term success and profitability by setting up an e-commerce site.
An e-commerce business is also a great way to ensure regular workflow and productivity, while maintaining social distancing orders. Moreover, it has the potential to remain successful even after the threat of the virus is over.
SME Relief Packages
The UAE governments have released several different stimulus packages, specifically for small and medium businesses (SMEs), to reduce the negative impact of COVID-19. Therefore, these relief packages can be a major help for company set up in UAE during this time. Low business set up costs, minimal interest-rate loans, and reduced utility bills are just some benefits that businesses can derive for a successful start up during this time.
Therefore, it is possible to launch and operate a successful business set up in UAE, even with the ongoing coronavirus impact. To determine the best strategy for company set up in Dubai amidst the ongoing COVID-19 pandemic, it is important to consult with a specialist company formation agency. This will help you successfully manage your business in spite of the pandemic-related impacts on business activity.
IBG Consulting is a specialist consultancy firm that offers business set up services in the UAE. As the leading business set up consultancy in Dubai, IBG Consulting can help you develop the best strategy for successful business set up during this time of pandemic. Contact us today to find out more about managing your business whilst minimizing the impacts of COVID-19.