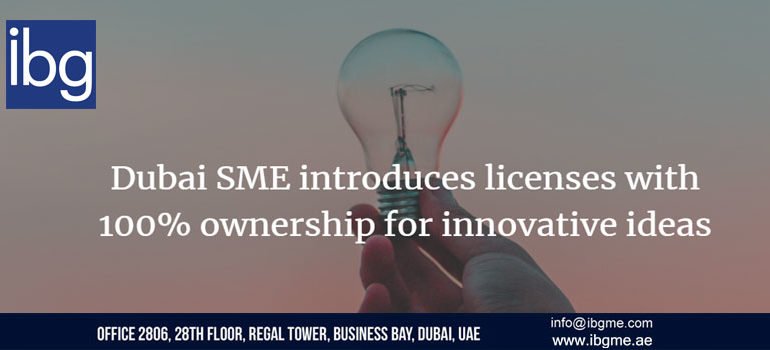 The Department of Economic Development (DED) in Dubai has announced a new reform for "Incubators and Business Accelerators" through its Dubai SME agency which has the directive to develop the Small & Medium Enterprises (SMEs) in Dubai. This initiative has the potential to develop and groom entrepreneurs across industry sectors and gradually transform UAE into a global hub for innovation. The business incubator license will provide 100% ownership to investors subject to a viability check by Dubai SME which will also organize and oversee the activities of the incubators. This regulation is in line with UAE's vision to promote entrepreneurial activities and promote networking sessions and training programs and workshops on various business aspects to improve knowledge sharing on best practices and encourage strategic partnerships.
"The new regulations provide a legal form for incubators for the sake of universities, colleges and venture capitalists as well as entrepreneurs who have unique ideas and initiatives," said Abdul Baset Al Janahi, CEO, Dubai SME.
He added that such presence will in turn enhance business competitiveness in different sectors, improving incorporation standards and making room for increased local and global investment in SMEs.
The goal of this initiative is to regulate Incubators and Business Accelerators and increase SME participation and its contribution to GDP from 40% to 45% by year 2021. The 17 accelerator programs, 12 incubators and 7 co-working spaces allocated will build a flourishing environment for entrepreneurs to setup their companies, potentially fail and then restart it through government incentives.
Source:
Zawya, Thomson Reuters, March 5th 2018, "Dubai SME introduces regulations for business accelerators and incubators"
Khaleej Times, March 6th 2018, "Dubai SME's business incubator license offers 100% ownership"