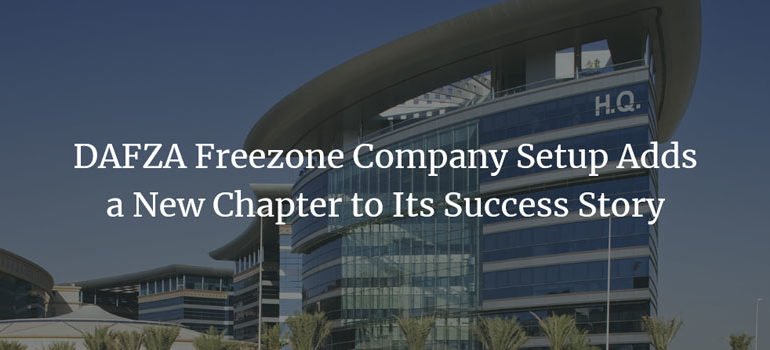 Dubai Airport Free Zone Authority has achieved a new success being bestowed upon with a sky-limit-surpassing foreign trade growth. Encouraging many more entrepreneurs and business owners, pursuing Free zone company setups to join the success records, Dubai Airport Free zone Authority (DAFZA) declares a total foreign trade growth ratio of AED55.8 billion, or 62%, to AED146 billion in 2018, while also investing AED780 million in new expansion projects.
A business setup in Dubai Free zones has become a success-guaranteed choice with DAFZA's substantial surplus in its trade with AED21 billion in 2018, contribution to Dubai's foreign trade reached 11% versus 7% in 2017. Moreover, the budget increased to AED1 billion for 2019. The rapid uprising in trade was the result of the strong growth in exports and re-exports, reaching AED83.3 billion in 2018, an increase of AED39.5 billion and a 90% growth compared to the same segment in 2017.
International company formation in Dubai Airport Free zone number increased by 6% in 2018 that form 35% of the total number of the companies registered in the free zone, establishing trade as one of the cornerstones forming the base for Dubai economic growth and sealing its nature as one of the global flourishing business hubs. DAFZA's growth is a manifestation of Dubai's strong economy and fertility to welcome aspiring business setup and expansion.
Sheikh Ahmed bin Saeed Al Maktoum, Chairman of Dubai Airport Free zone Authority, President of the Dubai Civil Aviation Authority, Chairman of Emirates airline and Chief Executive of the Emirates Group, stated that DAFZA's growth is a confirmation for the path paved by Dubai's leadership for revenue broadening. Multicultural trade contribution varied among Asian countries with 46 %, Arab countries with 27% including GCC countries comprised 62% of the Arab participation at a value of AED24.5 billion, and European countries with 22%. The total adds up to the revenue of AED108 billion.
Various business activities in DAFZA contributed in such celebrated results as:
Machinery and electrical equipment with 54% share at AED79 billion.
Pearls, precious stones, metals and jewelry with 38% at AED56 billion.
Optical, medical, scientific equipment, watches and audio and visual materials with 4% at AED5 billion.
Chemical products and related industries with 2% at AED2.4 billion.
Other industries with 2% at AED3.6 billion.
DAFZA is encouraged by various licenses, wide range of facilities solutions and the advantages of:
State of the art infrastructure.
Strategic locations.
100% Company ownership.
100% Tax exemption.
Among others advantages giving the clients an upper hand to perform business activities making it one of the world's most attractive economic growth opportunities globally.
As a premier market leading consultancy agency, IBG Consulting offers variant and wide range of solutions that supported hundreds of successful companies' formation across the UAE with solid advice from a team of resourceful and experienced business consultants. Providing solutions for a complete business setup for registering licenses, visa approval, and finding the best path for a confident business establishment. Call IBG business consultants now and get started with DAFZA business setup today.