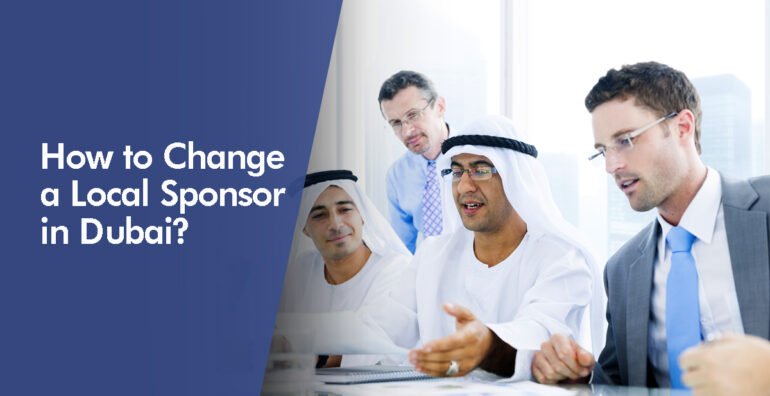 Generally, according to the Company Act 2015, a foreign investor planning to start a company in Dubai Mainland and all other mainland jurisdictions in the UAE must have a sponsor who can either be a UAE National and/or corporate entity founded by UAE Nationals. Majority or at least 51% of the shares of the company must be owned by them.
However, recent developments in the available business licenses in Dubai Mainland had already allowed foreign investors to acquire a professional license without a need for a local sponsor.
Why do I need to have a local sponsor?
There are no exceptions to this rule under the Company Act, especially if you are looking into conducting commercial, industrial, and general trading activities in any of the UAE mainland jurisdictions. In doing so, however, you will be safe from any legal measures and repercussions. You will also have access to numerous benefits such as direct trading to the local market, 50 tax treaties with partner states, and millions of available networks and resources.
Also Read: 6 Reasons Why You Should Set Up A Dubai Mainland Company
How do I get a local sponsor?
In reality, Local Sponsorship in Dubai and the rest of the UAE is usually a service provided to foreign entrepreneurs. These sponsors require an annual fee and do not necessarily practice control over the management and day-to-day activities of the business. In turn, due to legislation mandates and regulations, they will be available should the foreign partner/s need their presence.
How do I change my local sponsor?
While local sponsors have very minimal involvement in companies they partner with, there are circumstances that eventually call for a need to change the local sponsor. Examples are the following:
● The foreign investor does not know the local partner – to the point that the company does not have any details over his/her name, copy of passport, or even contact information. The reason for this is sometimes these types of agreements are conducted by the hired service agent or consultant of the foreign investor.
● The local sponsor is always unavailable, especially when he/she is needed to process certain government approvals, bank issues, etc.
● The foreign investor is not well-informed of information regarding local sponsors in Dubai and their duties to the company and the business process in the country in general.
With this, local authorities permit changes in local sponsorship in UAE. Investors, therefore, are asked to diligently follow legal proceedings and engagement should they wish to acquire the services of a different local sponsor:
● Ensure proper documentation: The Memorandum of Association (MOA) with a local sponsor issued during incorporation must have an end of service statement, detailing how the two parties will go about the end of the sponsorship. Usually, it requires the termination of MOA, with the local sponsor informed through hard copy of mail, email, or both, three (3) months prior to the intended end of sponsorship service.
● Fixing of disputes: As the change of local sponsorship requires the agreement of both parties, it is better to fix internal conflicts first. The parties may also ask the assistance of their own legal counsel to rectify or amend their previous agreements and disagreements.
● Prepare the required documents: Changing of local sponsor will be processed in court. With this, the foreign investor must need to present the old and new MOA, share sale agreements, and trade license, among others, to be presented in the court. The court officials will review the said documents and legalize your partnership with a new local sponsor.
It is known that UAE has one of the easiest business processes all over the world. However, requirements such as local sponsorship have proven to confuse and worry most foreign investors aspiring to enter the rich trading environment of the country.
Also Read: How to Sponsor Your Family in UAE with Family Visas
With this, IBG Consulting offers its services to assist and ensure proper channeling and processing of your business registration and management needs. We offer premier consultancy and corporate services that will help you establish a clear path for your investment here in the UAE. We also secure quality local sponsorship solutions that will help you setup your company in the heart of Dubai and other mainland jurisdictions in the UAE.
Should you wish to know more about our services, send us a message.