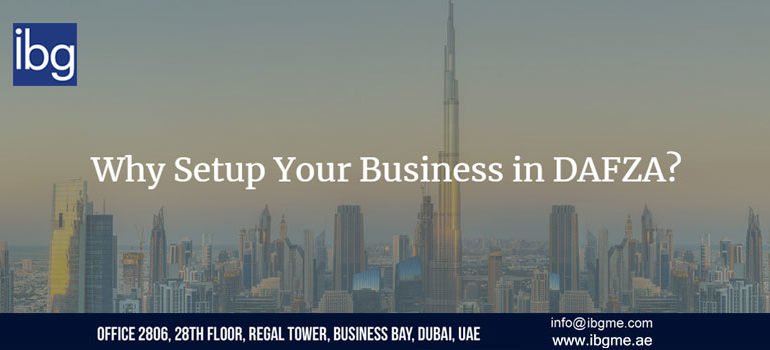 UAE's rising global competitiveness index and rapidly diversifying business landscape has made it a big draw for foreign entrepreneurs and international corporations. Prospering through a business-friendly legislature and highly lucrative company formations policies, the country ramped the 21st spot on World Bank's Ease of Doing Business Report 2018.
Dubai Airport Free Zone Authority
With its expanding economic sectors and newly introduced business activities, many new zones offering financially attractive propositions have swung into focus. One of such zones is the Dubai Airport Free Zone Authority (DAFZA), offering enticing company set up incentives for investors.
Established 1996, the zone is strategically located in the heart of Dubai, opening access to both Easter and Western markets through its densely connected highways and close proximity to international airports and seaports.
Business Setup Cost 65% Down
In recent efforts to boost the region's competitiveness and facilitate foreign entrepreneurs keen to establish their business outposts in DAFZA, the UAE government has announced up-to 65% reduction in business set-up costs. This will ensure sustainable growth across UAE's diverse economic sectors while boosting FDIs into the free zone.
New investors can now set up their Dubai Airport Free Zone company through incentivized fee structure starting with 65% reduced registration cost, 33% reduced license fee, 20% reduced staff visa fee and 17% reduced establishment card issuance fees. The Board Resolution and MOA issuance fees have also been waived off.
Investment Capital Halved for General Trading
For investors interested in trading prospects in DAFZA, the UAE government has halved the capital requirement for General Trading License, cutting it from AED 1 million to AED 500,000.
Establish as Limited Liability Company
In a bid to improve structural versatility for businesses, DAFZA will also allow its member company to establish as FZ-LLC with the aim to enhance flexibility in choosing a legal form for company setup.
Supportive Solo Entrepreneur Environment
DAFZA's continually supports solo entrepreneurs by removing financial and legal obstacles to produce a pro-investment experience free of any red tape processes or unnecessary administrative tasks
No Obligatory Fines for License Renewal
To relax terms of license renewal, DAFZA will no longer collect license expiry fines from companies struggling to pay their penalties and restore their legal status. While it will enable companies to conveniently regain foothold in the DAFZA, the reform will also create an investment-friendly image for DAFZA, inviting further investment into UAE.
How IBG Can Help?
As a leading business consulting agency in the UAE, IBG has served as a vessel for hundreds of successful company formations in DAFZA, providing sound advice, thorough legal support and complete business setup services for registering your trade license, getting visa approved and finding the right workspace to head your operations. Call our consultant now to start your DAFZA company formation or visit our website ibgme.ae.