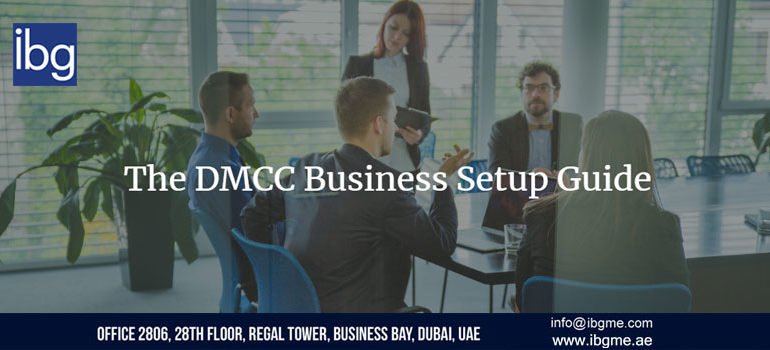 DMCC or 'Dubai Multi Commodities Center' was set up in 2002 as a strategic initiative from the Government of Dubai to build a physical marketplace for Commodities in the UAE. Since then, DMCC has expanded its industrial outlook, adding to its portfolio a total of 20 independent sectors divided into over 900 unique business activities. In last 5 years, DMCC has attracted key players through its value chain of commodity sectors, particularly the Gold Market which now accounts for approximately 25% of the world's annual gold trade. In its recent efforts to bolster bilateral trade relations with world's rising economies, the DMCC signed an agreement with China's Royal Fund Investments (RFI) to strengthen its growing Chinese business community in the Dubai.
DMCC Company Formation Benefits
Tax and Ownership Privilege
As a Free Zone jurisdiction, the investor benefits from 0% personal and corporate income tax along with the signature advantage of 100% foreign ownership. Moreover, the company owner has no restriction on capital repatriation and can operate his/her business out of privately developed properties.
Minimal Paperwork
Among the leading benefits of company formation in DMCC is the minimal paperwork. The incorporation process consists of 3 stages, the pre-approval, registration and licensing stage, all of which involve minimum documentation and therefore minimum effort.
No Restriction on No. Shareholders
Investors seeking customized incorporation structure can start their company with just one shareholder and no limit on the maximum number of shareholders. To qualify for this, the investment capital must be AED 50,000.
Office Space Solutions
The office space provisions are sufficient and soundly allocated from a range of dimensions with affordable leasing options for all kinds of businesses. DMCC's hospitality sector allows conducting corporate events, workshops and festivities easily without any financial or legal constraints. The DMCC sustains 66 towers, both with office spaces as well as leased properties.
Access to Trade Markets
As a hub of modern commodity industry with over 13,000 businesses from around the world, investors benefit from access to dense connections within Dubai, the UAE and global commodities markets. This includes Diamonds and Pearls, Gold, Metals, Tea and a lot more.
DMCC Business Activities and Licenses
DMCC offers Trading and Services licenses from over 900 distinct business activities from a range of 20 sectors including Commodities, Energy, Technology and Telecom, Precious Metals and Stones, Minerals and Metals, Construction and Machinery, Automotive Transportation, Healthcare, Aviation, Food and Agro, Household, Education, Media and Marketing, Shipping and Logistics, Hospitality, Real State and Facility Services, General Trading, Support Services, Professional Services, Financial Services, Personal and Community Services.
DMCC Required Documents
The documents required during the incorporation process are divided into three stages
Pre-Approval
The Pre-Approval stage involves filling an online application through DMCC official website and uploading the following documents
Know Your Client (KYC) form for each Shareholder/Director/ Manager/ Secretary/ Legal Representative
HR Signatory Appointment Letter
Business Plan
NOC from existing sponsor for each (Shareholder/D/M/Sec/L)
Passport copies of each (Shareholder/D/M/Sec/L)
Proof of residential address in country of residence for each (Shareholder/D/M/Sec/L)
Activity related Undertaking Letter
Consultant's Appointment Letter
Power of Attorney (POA)
Registration
Once the pre-approval stage is successfully completed, the applicant will receive a notification detailing the following requirements for the registration stage
Specimen signature form for each (Shareholder/D/M/Sec/L)
Passport for each (Shareholder/D/M/Sec/L) and (Visa if holding a UAE residence visa)
Shareholders' Resolution
Memorandum & Articles of Association (MOA)
Standard Undertaking Letter to comply with DMCC's requirements
Licensing
After registration, the applicant is required to choose a suitable office space to start business operations by either leasing property or purchasing it
Original property lease agreement covering the license validity period
Title Deed
Current dated Certificate of Ownership
Title Deed (original to be sighted)
Current dated Certificate of Ownership
Certificate of Conformity (COC)
Bank Share Capital Deposit Letter or Bank Statement
DMCC License Renewal
Renewing DMCC company license is mandatory if the owner wishes to continue practicing business in DMCC. The process requires representation from a certified UAE Public Relations officer to resubmit documents, secure approvals and register trade license on behalf of the company. The license holder will be subject to heavy fines and penalties in case of delays or non-compliance.
How IBG Can Help
While setting up your DMCC company by yourself could be a venturesome experience, working along a professional Dubai Consulting Agency can save you a great amount of hassle, time and money that could otherwise waste in an independent formation.
IBG Consulting has an exemplary record of working in close liaison with the DMCC authorities, providing premier services from Business Consulting to PRO, Visa, Trade License Renewal, and Office Space Solutions. Our dedicated consultants will take on your requirements, guiding your incorporation vision and offering sound advice at every stage of the process. To get started contact on consultants now or visit our website ibgme.ae to learn more about our DMCC business setup services.