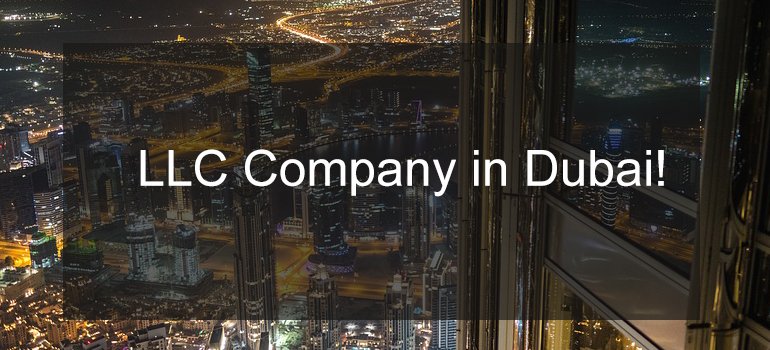 Dubai is the crown jewel of the region, and the destination for new, rising and even tycoon-size businesses for an enthusiastic jumpstart or strategic presence in MENA. LLC Company setup or formation of a business in Dubai requires a minimum of two (2) and a maximum of fifty (50) shareholders, with the liability of a shareholder being limited to one's share in the capital. It grants the investor moderate setup cost and complete access to the UAE marketplace. Moreover, the business is allowed to do business in the emirate of setup and also can import and export restriction-free.
LLC Company in UAE is mandatory to have 51% of the company shares in the control of or rather owned by a UAE National who would be considered an Emirati Sponsor and the expat or the foreign investor could own the percentage of 49% shares of the company. However, GCC Nationals interested in setting up their LLC companies in Dubai can own a 100% share of the company. In case a GCC National has an expat partner when setting up a business in Dubai on the mainland, specifically, an LLC, 51% of the share has to be owned by UAE National.
The process of setting up an LLC business in Dubai:
 Choose a trading name
 Choose activities of the business
 Decide on a location for the registered company
 Submit the required documents required
 Apply for the activity-appropriate license from the DED
 Acquire approvals from relevant authorities
 Have the License, Certificate of Incorporation, Memorandum of Association, Tenancy
Agreement for the LLC Setup
 Get Visas, Labour card and other legal documents process started.
The needed Documents for LLC Setup
 HQ colored Passport scan of the investor
 HQ colored Passport scan of the local sponsor
 HQ colored Passport scan of the manager
 No Objection Certificate is required if the shareholder or manager is a UAE Company employee
 HQ colored scan of Emirates ID for the UAE nationals
 Application form of registration from DED
 Attested Tenancy contract from the planning department and Civil Defence department of Dubai municipality and location plan
 Attested Memorandum of Association from public notary.
There are many benefits of LLC Dubai formation, some of them are:
 100% repatriation of capital funds and profits
 No minimum capital amount required
 Investor visa
 unlimited number of offices could be set up in the UAE
 Maximum number of visas can be obtained based on the size of the office
 UAE residence visa for the family is applicable
 Open global and corporate bank accounts easily
 Limited restrictions on activities
 Local partner does not have to be included in the daily business activities
Dubai is one of the most attractive destinations for entrepreneurship. With a lot of excitement and enthusiasm regarding Expo 2020, Dubai opens its gates wide-open for entrepreneurs, investors, business owners, and the persisting ambitious. Get in touch with the company setup consultants in UAE today. IBG, all you need is in one place.