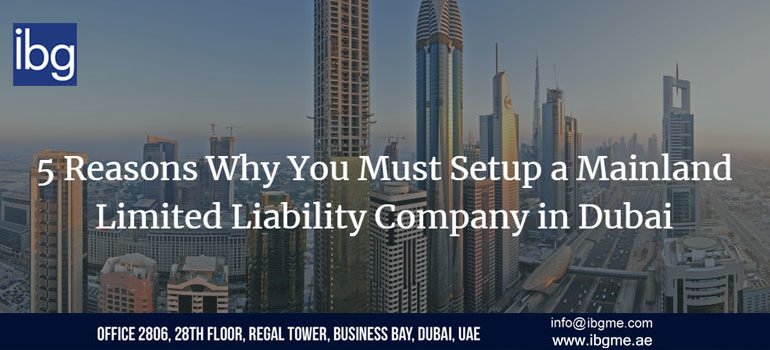 Choosing the right business setup destination not only gives the entrepreneur a strong foundation for his/her venture but also allows them to leverage from several benefits, incentives and privileges the jurisdiction offers. Here is why company formation in mainland Dubai is a sound option among investors today.
1.Trading Within UAE Market
Since mainland Dubai is administered by the Department of Economic Development (DED), there are no restrictions on trading parameters as to with who and where the company can trade in Dubai. Mainland LLCs can trade with anyone to any extent in the UAE without having to worry about overstepping any permissions. Unlike free zones which are restricted to trade only within the zone jurisdiction, mainland LLCs can openly trade outside the Dubai and across the world
2.Trading Internationally into Foreign Markets
Mainland LLCs form an ideal company structure, particularly when the business is planning to expand and penetrate in key foreign markets through a flexible channel that involves minimum time and paperwork. In order the retain a competitive advantage in the global market, companies that successfully grow out from their infancy stage often foray into other business hubs in order to establish branch offices. Registering with Dubai mainland gives this unconditional freedom to investors who are interested in building, growing and strengthening their corporate presence worldwide
3.No Visa Limitation on Number of Employees
Dubai mainland companies can easily increase their operational strength by hiring more workforce and opening new branch offices. Since there is no limit on the number of visas, the company can recruit employees during its growth phase without the need to secure any special approvals from the DED. Locally, the company can expand its branch offices in Dubai and the UAE and even negotiate the need for extra office space if a large number of employees are working remotely and do not require office space
4.Expanding Business with Multiple Companies
Dubai mainland trade license process is smooth, fast and does not involve any complicated steps. Moreover, investors can also apply for different trade licenses to diversify their revenue sources. Currently, the DED offers over 2,100 business activities from trading, services, and industrial sectors and allows investors to apply for multiple trade licenses
5.Taking the UAE or GCC Governments as Clients
Starting a business in mainland Dubai has another attractive benefit. A Dubai mainland company is privileged to make bids for government tenders, allowing it to take on the UAE government as a client and enjoy various other benefits that come with it. It not only helps the company to secure an advantageous position in the market but also builds a strong relationship with Dubai's business authorities, departments, and legislative bodies. Moreover, if the investor is able to successfully close the project and produce a positive feedback, the accreditation can help the company a build robust brand equity that can last for several lifetimes.
How IBG Can Help
As an international business setup powerhouse, Dubai ranks among the most desired destinations to venture in and start a company. While Dubai is abundant with business setup agencies, very few offer reliable and complete company formation solutions for investors. As UAE's award-winning consultancy agency, IBG Consulting specializes in Mainland LLC formation, providing tiered packages for your business with comprehensive services and bonus features. We understand every client needs to be treated uniquely and provide tailored solutions while making sure their company is incorporated fast, transparently and within minimum cost. To learn more about our premier services, contact our consultant now or visit our website ibgme.ae