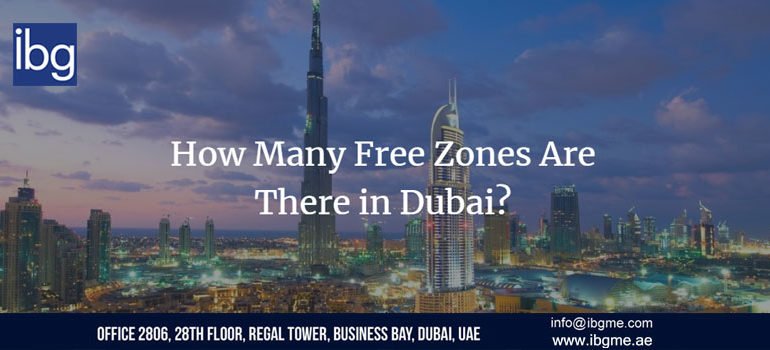 Developed and built on a trading history, the UAE has always remained the center of the Gulf's economic ascendancy. Although significantly rich in oil deposits, volatility in the oil market has been the reason for several economic setbacks in past. In its bid to make the economy independent of its oil revenue, the UAE government took crucial steps to ensure its economy maintains a competitive edge in the future.
During this era, UAE's economic diversification movement served a key role in making its economy future proof by introducing specialized business vehicles for investors. The idea was to set a global stage by developing geographically defined jurisdictions where business sectors could easily enter, grow and flourish.
Free zones were designed to support one or more industry categories strictly administered and ruled by their own Authority which offered licenses based on its specialty sectors.
List of Free Zones in the UAE
In 1985 Jebel Ali free zone authority (JAFZA) was established and became UAE's first free zone. Since then, JAFZA has remained a landmark zone of the UAE and a thriving center to over 7,500 businesses, including 100 global conglomerates from the list of fortune 500 companies.
Currently, the UAE is home to some of World's finest free zone sites, totaling 46 operational zones with over 10 under construction. Within the 46, Dubai accommodates the largest number 27 while 7 are located in Abu Dhabi, 4 in Ras Al Khaimah, 4 in Sharjah, 2 in Fujairah, and one each in Umm Al Quwain and Ajman. In wake of the tax reforms this year, 23 zones have been declared designated zones, exempting them from the 5% VAT.
Here is a detailed list of Free Zones in the UAE
Dubai
Dubai Airport Free Zone
Dubai Auto Zone
Dubai Cars and Automotive Zone
Dubai Design District
Dubai Flower Centre
Dubai Gold and Diamond Park
Dubai Healthcare City
Dubai Industrial City
Dubai International Academic City
Dubai International Financial Centre
Dubai Internet City
Dubai Knowledge Park
Dubai Logistics City
Dubai Maritime City Authority
Dubai Media City
Dubai Multi Commodities Centre
Dubai Outsource Zone
Dubai Science Park
Dubai Silicon Oasis
Dubai Studio City
Dubai Techno Park (New name: National Industries Complex)
Dubai Textile City
Energy and Environment Park
International Humanitarian City
Jebel Ali Free Zone Authority
Jumeirah Lakes Towers Free Zone
Dubai Production City
Abu Dhabi
Abu Dhabi Airport Free Zone (ADAFZ)
Abu Dhabi Global Markets (ADGM)
ADPC – Khalifa Port and Industrial Zone (KPIZ)
Twofour54
Industrial City of Abu Dhabi
Higher Corporation for Specialized Economic Zones
Masdar City Free Zone
Sharjah
Hamriyah Free Zone
Sharjah Airport International Free Zone
U.S.A. Regional Trade Center (USARTC) Free Zone
Sharjah Media City (SHAMS)
Ajman
Ras Al Khaimah
RAK Investment Authority Free Zone
Ras Al Khaimah Free Trade Zone
Ras Al Khaimah Media Free Zone
RAK Maritime City
Fujairah
Fujairah Free Zone
Fujairah Creative City
Umm Al Quwain
Umm Al Quwain Free Trade Zone (UAQFTZ)
How IBG Can Help?
A modern age business setup powerhouse, UAE offers a unique combination of geographical, legislative and financial benefits for foreign investors foraying into new markets. However, such investment plans involve risks and hence require professional assistance from a reliable business setup agency, an expert in the host country's business set up laws. IBG Consulting is UAE's leading business consultancy agency, specializing in Free Zone company formation. As professions, we take on your specific requirements and design a solution that fulfills your preferences in minimum time and cost. Contact our consultants now or visit our website ibgme.ae to learn more about our services.