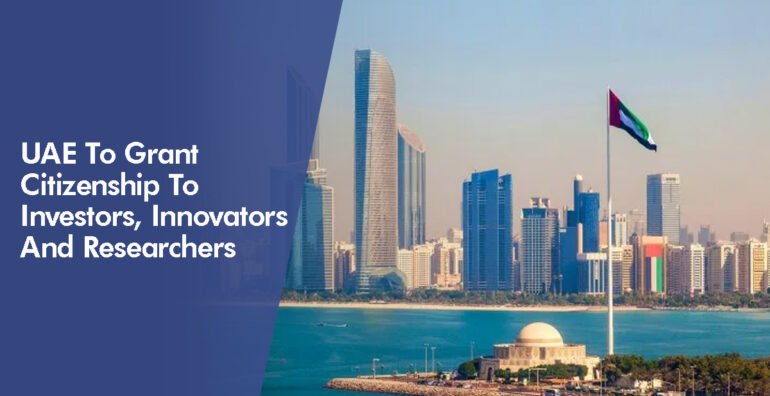 In a bid to strengthen and attract a talented workforce into the community, the UAE cabinet amended the UAE Nationality Law No. 17 of 1972 of Nationality and Passports, granting special consideration for people with remarkable performances in their field as well as their family.
The new directive, which was approved by cabinet chair Sheikh Mohammed bin Rashid Al Maktoum, Vice President and Prime Minister of the UAE and Ruler of Dubai, allows granting of UAE citizenship to investors, innovators, scientists, doctors, artists, and other professionals with outstanding talent and their families. A UAE citizenship permits them to acquire and establish properties and commercial entities, as well as other benefits from federal authorities. The new law also allows them to keep their current nationality.
Professionals aiming to be naturalized under the new directive must be nominated by the UAE cabinet, local Emirati courts, and executive councils, given that they pass the criteria for each category set by the authorities.
Criteria for nomination
●Investors seeking citizenship must have a property in the UAE.
● Doctors applying must have at least 10 years of experience in the field and must specialize in a discipline that is in demand in the UAE. He/she must have contributed to scientific research and studies and is a member of an organization in his/her field of expertise.
● Scientists must have a recommendation letter from any scientific institution in the UAE. He/she must have a proven track record in conducting research and have secured funding for the last 10 years.
● Inventors must have a recommendation letter have at least one approved patent by the UAE Ministry of Economy.
● Artists and other creative individuals must also have a recommendation letter from concerned authorities and prove that they have pioneered in their field and recognized internationally through awards or citations.
In 2019, the country has introduced the "Golden Visa", which provides 5 to 10 years of residency visa to certain residents such as medical workers, researchers, scientists, engineers, investors, and other special professionals, as a way to protect the wellbeing of members of the society who have greatly contributed to the development and success of the nation. Now, as it pushes for a knowledge-based economy, the UAE remains hopeful for the oncoming boost of national talents and their quality contribution to the nation's economic growth.
Source: Khaleej Times