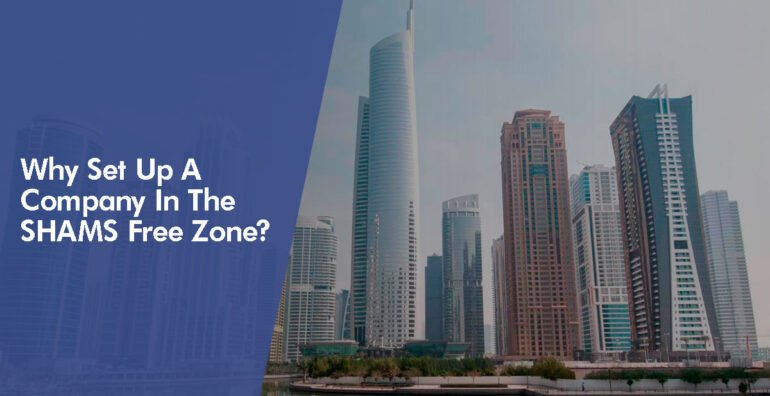 Business setup in Sharjah, one of the seven that made up the United Arab Emirates, is one of the reasons why entrepreneurs continue to invest in the country. Dubbed as the UAE's cultural hub, company formation in Sharjah is known for being cost-efficient and flexible.
Sharjah Media City Free Zone or SHAMS is the up and coming free zone in the country, housing companies and startups from over 190 countries. It is a dynamic free zone, building up to become the home of the country's best performing creative and media companies through overwhelming authority support and efficient packages that will unleash local and international talents available in the free zone.
Here are the benefits why SHAMS Free Zone business set up is the way to go:
Fastest growing media hub. Founded in 2017, SHAMS has been the most sought after authority in the UAE. It is specifically made to cater to the growing creative and media industry in the UAE, with over hundreds of startups and empires registered in the city. The 70% of the UAE's GDP came from the non-oil sector, with 45% contributed by Sharjah's trading activities. Though the free zone is a sector-specific authority, SHAMS also offers Trading, Service, Industrial, and Holding Licenses and Freelance Permit, maximizing the available resources of the Emirate.
Strategic location and nearby facilities. SHAMS is located at the Emirate of Sharjah, right beside Dubai. Because of this, the authority has an office in Dubai, transcending borders for more effective delivery of services to its clients. In addition, the main office of SHAMS is located near Sharjah International Airport, making trading and company management easier for the investor-on-the-go. Aside from this, SHAMS have world class facilities ready to serve its clients such as office spaces, exhibition areas, and upcoming media facilities with its strategic partnership with OMNES Media.
Low cost licensing packaging and management. SHAMS offers one of the most cost-effective license packages across the UAE, with as low as AED 11,500 setup cost. Additionally, the authority offers flexible visa options for investors, with as much as six visa allotment on a shared desk facility. All license packages are inclusive of UAE benefits such as 0% corporate and personal tax, full repatriation of capital and profits, 100% foreign ownership, and no import and export duties. Investors may also take advantage of the numerous promos and discounts offered by the free zone throughout the year.
Ease of setup. The UAE is known for having one of the most straightforward and manageable company formations in the world, ranking 16th in the World Bank Doing Business 2020. Company setup in SHAMS Free Zone, in particular, offers flexible setup options for local and foreign investors, minimizing requirements for setup and company management, yet honors due diligence in business, such as a digitized and efficient client assistance and service, no annual audit report and NOC requirements, no physical presence need during incorporation process, and concierge services to support office operations.
Freelance permit available. Freelancing is a continuously developing industry in the UAE, attracting a stronger and wider labor force which strengthens the nation's goal of having a knowledge-based economy. With this, SHAMS offers a freelance permit with media-related activities to career-driven individuals who would like to take advantage of the country's wide network and solid facilities. To support this growing community, SHAMS sponsors training and workshops to help professionals develop and enhance their skills and learn new ones that will contribute to their chosen career path.
How can IBG Consulting help you?
IBG Consulting is trained to assist investors and entrepreneurs in setting up business in the UAE. We offer a multi-platform client service to effectively and efficiently deliver our corporate services to investors around the world. With our skilled team, we can incorporate your business in SHAMS free zone as well as other jurisdictions in the UAE in a way that suits the needs of your company.
Give us a call today and let us talk about your future.