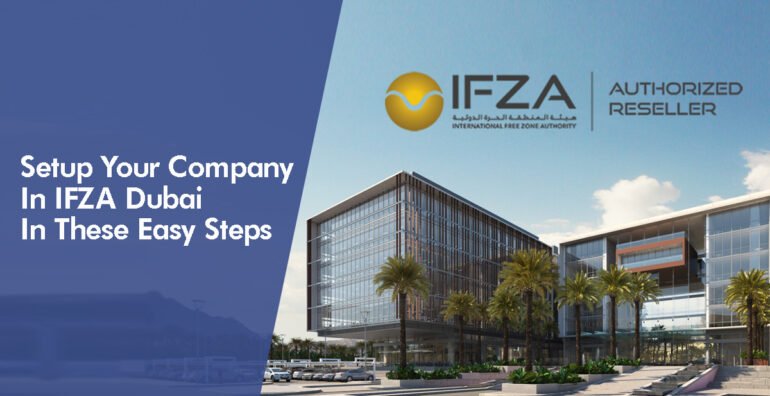 Born from the efficient partnership with Dubai Silicon Authority, International Free Zone Authority (IFZA) Dubai promises its new and current clients larger opportunities with the same good service it has been providing since 2018.
More than 150,000 small and medium enterprises have trusted Dubai to become the home of their investment as the Emirate offers multiple advantages and freebies to business owners. With IFZA's superb experience of handling business ventures and partnership with investors, the Authority promises the following benefits to companies:
Fast and flexible business setup. The company set up in IFZA Dubai is simple and straightforward. Requirements are kept at a minimum, such as no physical presence required during incorporation, no paid-up capital requirement, and no NOC required from the current sponsor of the client. Moreover, packages are flexible, with over 2,000 business activities available that can be combined under one IFZA business license.
Secure 100% foreign ownership. Free Zone companies in Dubai enjoy full foreign ownership of their businesses without the need of a local sponsor.
Zero tax. Business owners need not worry about the bulging taxes to be paid as they have access to full exemption on corporate tax, personal tax, as well as customs duties in general except in some cases.
Strategically located, with one of the fastest-growing networks of opportunities. IFZA Dubai is located at the center of UAE's open economy, welcoming opportunities for partnerships and expansion for businesses. Aside from being a top oil sector, the emirate has also strengthened its manufacturing, food and beverage, marketing and advertising industries, proving that the country is more diverse than ever. IFZA Dubai also has world-class facilities available such as customizable office spaces, shared desks, warehouses, and social spaces, contributing to a more work-friendly environment.
Residency visas are available for both business owners and employees. IFZA Dubai also offers flexible visa solutions for investors and their employees. Visas with three years of validity are available in the free zone, allowing the holders to live anywhere in the UAE.
To jumpstart your new business in the UAE, here are the steps to set up your business in IFZA Dubai:
1. Prepare documents needed. The key to a fast processing of your trade license is proper documentation and submission of documents. To begin your business setup in IFZA, gather all required documents and submit these to your local agent for checking and verification.
You would need to submit the following:
For Individual shareholders
Accomplished Company Setup Onboarding form
Scanned copy of visa page (if UAE resident)
Scanned copy of UAE Entry Stamp
Scanned copy of Emirates ID
Scanned copy of Passport
Passport size photo for all individual shareholders
For corporate shareholder
Accomplished Company Setup Onboarding form
Original and attested copy of Board Resolution
Scanned copy of Trade License
Scanned copy of Memorandum of Association
Scanned copy of Certificate of Incumbency
Scanned copy of share certificate
Scanned copy of the passport of UBO's
Scanned copy of the passport of Manager
Scanned copy of Manager's visa (if UAE resident)
Proof of address of the signatory
Passport size photo of Manager
Along with your documents, pay the appropriate fee to your local agent for prompt processing and submission to the Authority.
1. Reserve your chosen trade name. Provide your top three choices for your trade name to be submitted to the Authority. Should at least one pass the criteria set by IFZA Dubai, you will be provided with a Name Reservation Certificate.
2. Submit the license application to the Authority. After reserving your trade name, your local agent may now submit your license application to IFZA Dubai for review and issuance. On average, it takes 3-5 working days before you may receive your trade license. The Authority might also request additional documents to further strengthen your application.
3. Receive your license. After careful review, IFZA Dubai will inform your local agent on the success of the application and will now issue your trade license. Aside from this, you will also receive the following:
○ Certificate of Incorporation
○ Share Certificate for each shareholder
○ Memorandum of Association
○ Articles of Association
○ Office Rental Agreement
The whole incorporation process in IFZA Dubai may take as quick as nine (9) business days. With this, you may now proceed to additional steps such as visa application and/or opening of a corporate bank account.
How can IBG Consulting help you?
Company Formation in IFZA Dubai is recommended by the experts of IBG Consulting. As a certified partner of the IFZA, IBG Consulting has extensive experience in assisting clients of IFZA.
We are a team of competent individuals trained to give optimum advice and full support to our clients and their dream business venture in Dubai and the rest of the Emirate.
Should you wish to know more about our packages, contact us today.