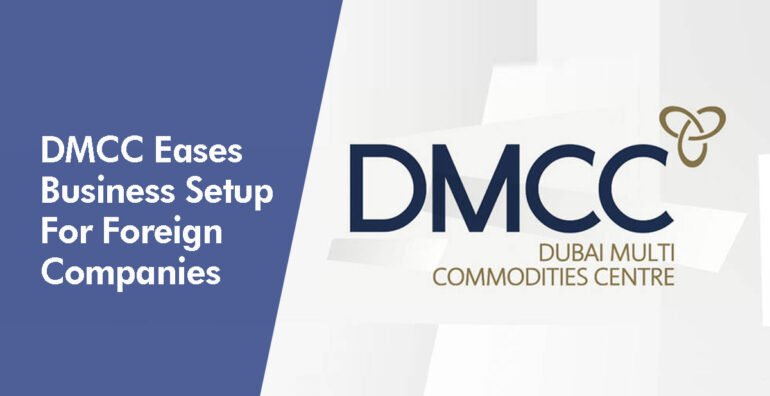 GET A SIX (6)-MONTH FREE TRIAL WITH DMCC'S NEW SETUP OFFER*.
The Dubai Multi Commodities Centre (DMCC) has introduced a new and easier licensing application for foreign startups and businesses. In a press release published on 26 October 2020, the authority assures that with as quick as five (5) days, business owners can open a representative office in Dubai, one of the world's leading business hubs, with a free six-month free trial period.
"With this new offer, we are once again making it easier and faster to set up a presence in Dubai and enabling access to some of the fastest growing markets," said Ahmad Hamza, the Executive Director of DMCC.
Investors will benefit greatly from this new offer by the authority. Aside from the quick processing and minimized payments, businesses registered through this setup will comply with lesser requirements and easier management, such as:
No bank account requirements. Applicants may submit a copy of the parent company's documents.
No audit report and NOC required.
Option to apply for a UAE visa and sponsor dependents
Investors who can apply for this must fit the following requirements:
Applying as a new company in Dubai with a Representative Office business license activity;
Has a company running for more than one year established in any jurisdiction outside of the UAE excluding offshore setup;
Has a functional company profile and business plan to show that the company is operational and active.
*This offer is available until 31 December 2020.
Why choose DMCC?
DMCC is the leading Free Zone in trade and enterprise hub for commodities. DMCC is a government entity that regulates, promotes, and facilitates the trade of a wide range of goods such as gold, diamonds, and tea, connecting more than 15,000 businesses and offering world-class service and facilities to help investors succeed. Being a highly reputed Free Zone, Company formation in DMCC provides competitive free zone benefits to companies such as full foreign ownership, tax-friendly environment, and flexible office solutions ideal for any business types.
Over 18,000 companies have trusted DMCC, which in turn have made the authority a recipient of the Global Free Zone of the Year award from Financial Times' fDi Magazine for six consecutive years, including this year. DMCC has also just released its Business Support Package to support both new and member companies during this time of crisis. On average, the authority welcomes seven (7) new businesses everyday.
How can IBG help?
Though most business setup in Dubai has gone digital, legal processing and document preparation in license acquisition is oftentimes a struggle for some investors. With this, IBG Consulting offers its years of service and team of experienced consultants to assist your business setup needs.
Based in Dubai, UAE, IBG Consulting offers holistic corporate services – from business setup in the UAE to management services – to help you and your company grow and flourish at the center of Middle East's economic development.
Let us assist you today. Consult as now.
Source: https://www.dmcc.ae/news/dmcc-enhances-ease-doing-business-dubai-new-offer-international-companies