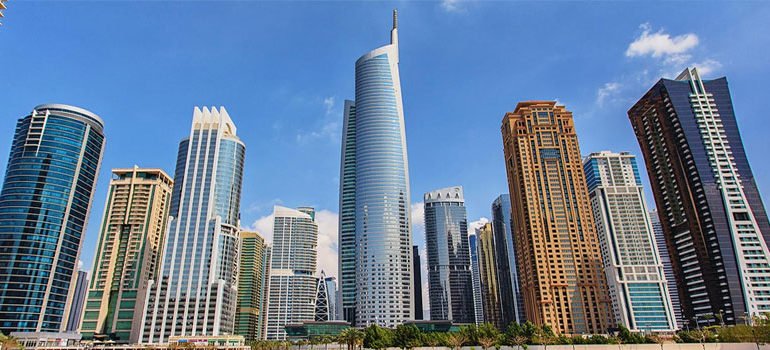 With 90,000 people work and live in Dubai Multi Commodities, The world's fastest growing free zone has a new achievement to anchor its rank as one of the best free zones internationally to setup a business here in Dubai. With 1,868 new companies added to its free zone registration records in 2018, it proves its unlimited capability of availing what foreign investors are looking for to make a fresh start in the region.
Capturing the attention of the shining category of the industry, Dubai Multi Commodities Centre's Dubai Diamond Exchange held the events for 27 diamond tenders 2018. It was a festive year indeed for DMCC, only to ensure that their position as the favored free zone for companies, investors and entrepreneurs looking to start or set up their businesses in the region. The free zone has facilitated that by constructing a business-friendly environment in which companies have everything required to grow and become an unmatched success stories.
Another story from the shining industry was , the Dubai Multi Commodities Centre's Dubai Gold and Commodities Exchange beheld a year breaking the records, trading an collective of 22.26 million contracts of the value that reaches AED 1.744 trillion (USD 475 billion). Leading to a portfolio of achievements added to the bright name of DMCC.
The construction of DMCCs new district, Uptown Dubai, is also well proceeding to provide accommodations to fulfill the demand for additional space. That was in parallel to announcing that 2018 was a quiet festive year in which the free zone marked a 12% growth compared to the growth rate of 2017, boosting the trade flow to record a total value of AED 126 billion, the equivalent of USD 35 billion. Meaning a 37% increase comparing the trade flow rate of 2017.
It is not new to the world's most interconnected facilitated trade hub across a range of goods from gold, diamonds, precious metals, tea, food and industrial materials. With a wide range of advantages including:
0% personal and corporate income tax.
100% business ownership and capital repatriation.
Network with 15,000 member companies representing 170+ countries and 20+ business sectors.
In an interconnected marketplace with boundless opportunities of a strategic location in the heart of Dubai.
IBG experienced consultants know UAE free zones, their rules, regulations, industries like the back of their hands to help you setup your business in the UAE at the perfect location. We avail time-friendly and cost friendly solutions that fit all our clients' requirements and more. Learn more by talking to one of our consultants to day and find out all you need to know to start your business today!