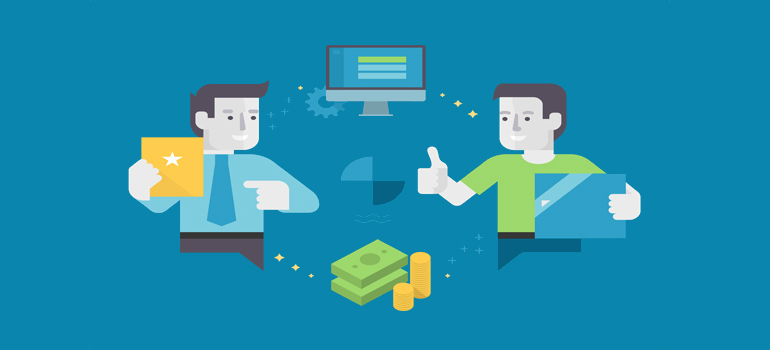 UAE's rich economic landscape, visionary government and pro-investment policies have transformed it into an international business station, one that is expected to contribute 80% of its GDP through business development by 2021. With half of world's biggest conglomerates already operating from its zones, the business sector keeps on expanding year after year with better avenues.
With the rising competition, business is deploying faster and more productive business marketing strategies to secure higher ROI in shorter time frames. One of these strategies is referral marketing.
Advantages of Referral Marketing
Referral programs help optimize the business sales cycles and generate qualified prospects for enhancing the sales funnel. It works by creating a looped process that can look after by itself, allowing marketers to earn rewards and incentives, and companies to acquire quality products and services. As a proven marketing practice, referral programs help businesses increase their visibility by engaging with new customers and retaining old ones. Here are some advantages of referral partnership in UAE.
Empowered Marketing
Referral programs create an engaged workforce of clients who spread the word in target markets and expose company products and services to potential clients all across UAE. This helps businesses grow to their capacity and increase conversion rates at minimum cost.
Business Referral Communities
Business referral networks are well known platforms in Dubai which help connect marketers with representatives from different professions. These platforms organize gathering and events to allows advertisers to exchange quality business referrals through a circle of influence and get a robust response from businesses.
Word of Mouth
The most important aspect of referral campaigns is the element of trust. Entrepreneurs and SMEs in UAE seek service providers to trust their business with. Referral marketing generally works well when the client is referred to a service provider by someone they trust, who in turn has given a positive feedback on his experience with the service provider to the client, thus creating a good word of mouth story for the service.
Cost Effective
Referral schemes not only expands the sales funnel, but also decreases the sales budget by targeting only loyal customers who understand and appreciate the products and services offered by the company. The program acts as a self-sustaining tool that quickly generates leads through a continuous cycle of referrals and repeat customers.
Why Choose IBG?
IBG Consulting middle east is a world-recognized business setup company based in UAE. We offer expert business solutions to customers with the best incentives on referrals marketing plans. You can join our referral program in UAE through 4 simple steps and earn as much as A.E.D 3500 cash reward.